---

---

FALCON/PEYTON REAL ESTATE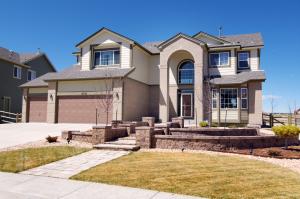 Falcon
Falcon is an unincorporated city, is located approximately 14 miles northeast of Colorado Springs. Once considered a small rural community, the early 1990?s saw Falcon become one of the fastest growing areas of Colorado Springs. Seeking an escape from urban life many have been attracted to the open spaces and rolling fields that the Eastern Plains area of Colorado Springs offers. Falcon became a perfect place for those who desire to live on the open range, but with modern amenities. Large-scale communities like Meridian Ranch, Gables and Banning Lewis Ranch (the biggest community started in 2007) are helping to absorb the prolific rate of growth.

Falcon is home to the Falcon School District 49. The majority of properties in Falcon are single-family homes on large lots ranging anywhere from one-quarter to 5 acres. Many residents of Falcon are employed by nearby Schriever Air Force base, which is a short 15 minutes commute south of town. Peterson AFA and Fort Carson base are within 20-30 minute drives.

Falcon offers it's residents a variety of shopping centers including a recently built Wal-Mart, specialty shops and restaurants. Golfing, hiking and the Woodman Hills and Meridian Ranch recreation centers are available for the active residents. Falcon's major neighborhoods are The Meadows, Elkhorn Estates, Meridian Ranch, Woodmen Hills, Falcon Hills, Paint Brush Hills and Falcon Heights.

Peyton

Peyton, a primarily agricultural area is located 10 miles northeast of Falcon and about 30 minutes from downtown Colorado Springs. Many residents raise horses, livestock and use their rural surroundings for farming and gardening. This Eastern Plains' community offers home buyers affordable housing as well as more expensive, custom homes which are typically single-family homes on lots of at least 5 acres.

Residents are also drawn to this area for it scenic views and country lifestyle while taking advantage of the urban amenities offered in nearby Colorado Springs. Eastern county (large expanse of north-central and northeastern El Paso County) and Peyton encompass large lot subdivisions,a mixture of older and contemporary homes and areas zoned for horses. This area is served by Peyton School District 23JT in the Peyton area and by Falcon School District 49 in the Falcon, Colorado.

To learn more about Falcon or Peyton and its specific neighborhoods, amenities and fantastic homes for sale, be sure to contact Elizabeth Palmer. As an expert in the Falcon and Peyton real estate market, Elizabeth is enthusiastic about welcoming new residents to this incredible community by helping them find the right home at the right price. Be sure to contact Elizabeth today for all of your Falcon and Peyton real estate needs!

Falcon/Peyton Homes for Sale
Looking for Falcon/Peyton homes for sale? Search our local listings database for access to listings in Falcon/Peyton and surrounding areas. Whether you want to buy or sell Falcon/Peyton, Colorado real estate, you can browse through properties or find a wide variety of real estate resources available on this website.
FALCON/PEYTON REAL ESTATE AGENT
If you are looking for a Falcon/Peyton REALTOR®, choose Elizabeth Palmer! As your Falcon/Peyton real estate agent, Elizabeth Palmer can assist you with all of your home buying and selling needs. I can provide you with access to the local listings database and offer our experience and knowledge to make the home buying or selling process easier for you and your family. Contact Elizabeth Palmer today to get your home search started!